Thanks For Joining Us On The Fam Jam Journey
The resources listed below are handpicked to help you and your family create memorable moments and healthy rhythms as you navigate the various chapters of parenting, faith, and culture.
Catch up on a few of our previous family series.
Listen along as Christ-centered individuals have dialogue around key areas of parenting, culture, and faith.
Check out a few of our highest recommended books on parenting, faith and culture.
Find these devotionals on the YouVersion app or online and start growing deeper as a family today.
Utilize these playlists to incorporate the rhythm of scripture memorization and key truths about the Bible with your baby, toddler, preschooler, or elementary age child. Listen while you and your family are cooking together, riding in the car, or simply hanging out! Click or scan the codes below to listen!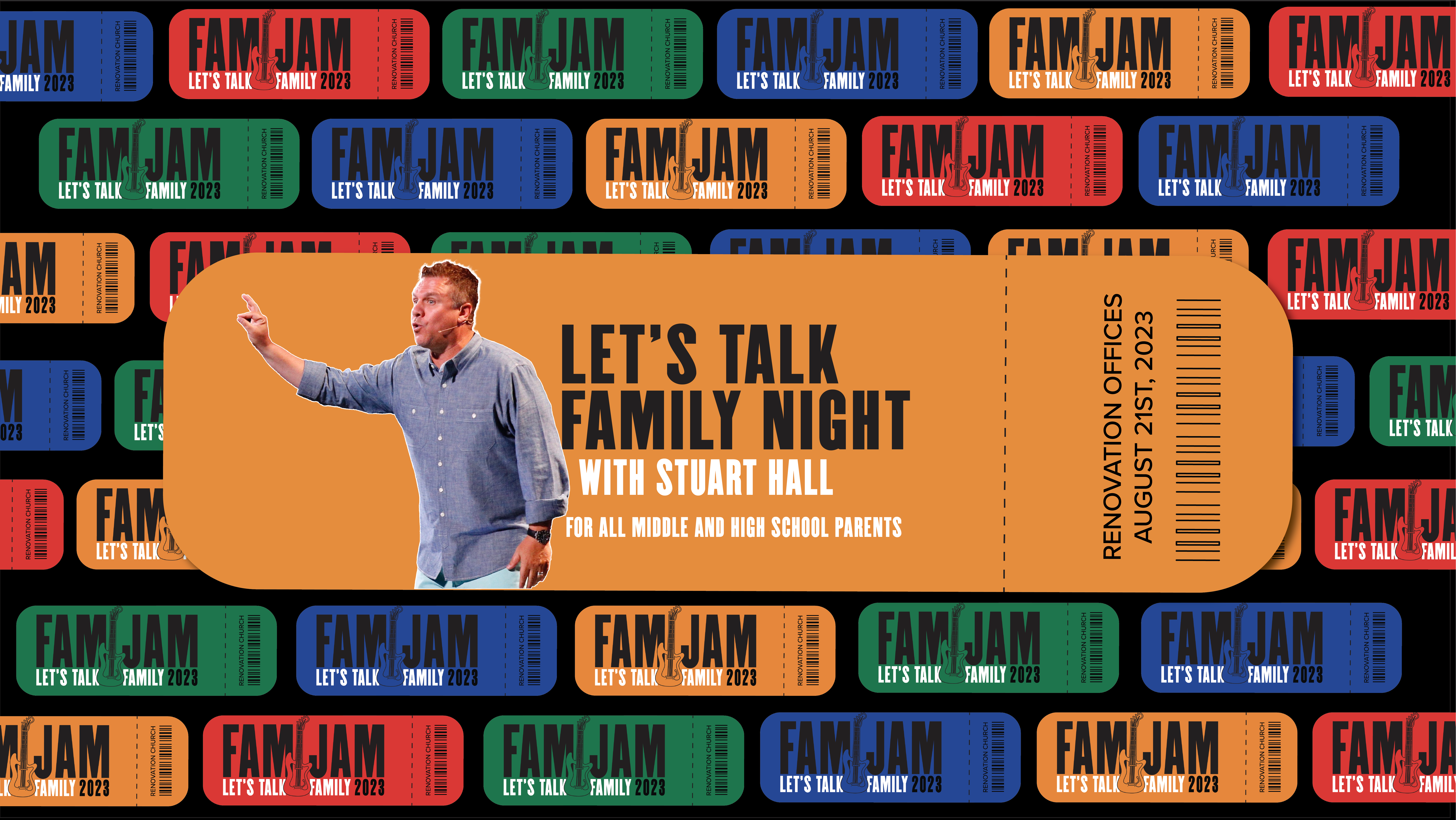 Let's Talk Family Night With Stuart Hall
Fighting for the heart of your kids is something that we know matters deeply to you as a parent. That's why we're excited to have Stuart Hall come and share with us some practical ways we can do that. Join us for a night specifically designed for parents of middle and high school students (no student or children allowed). This night is FREE but space is limited so registration is required.